"Want To Sell More, At Higher Prices? Your Own Mindset Is What's Blocking You"
A Low Money Tolerance Person Can't Sell High Ticket Items. Learn How To Unblock Yourself With Mindset: Professional Edition
Without revenue—money coming in to you—you won't have a business much longer.
And if you're stuck at a certain plateau, you won't grow.
Mindset is the key behind these results: why you can't grow your business, why you've plateaued, why you can't make sales.
If you're already making consistent sales every month, but are feeling stuck, this is for you.
If you're serious about getting serious...
If you know fancy tricks and magic beans mean nothing in the real world...
If you are ready to learn the real "secret" of business, that Mindset is the key to making money...
Then you're ready for Mindset: Professional Edition!
You've probably heard the 80/20 Rule, also known as Pareto's Law. It says that 80% of the effects are created by 20% of the causes. I've been working in executive positions for a long time and know it is generally true: a small number of causes produce a large amount of the effects.
Apply this to your life. A small number of factors, choices, decisions have resulted and continue to result in nearly all of the things that happen to you until now.
Who you live with and where you work are just two examples.
Those two choices determine a TON about what you experience on a daily basis. The shops and restaurants are nearby and you go to. The people you see every day. The opinions, gossip, and news they generally agree is important and share with you.
Think about the power of that effect.
From just those two choices.
Imagine what else is going on because of a few ideas you have taken as fact, on your default setting, because no one ever told you to challenge them!
Ideas, perhaps, like:
"It's hard to get corporate clients."
"$2000 is a lot of money."
"I'm just not good enough to offer myself as a candidate to do that kind of work for that kind of customer."
What if you could change those ideas...at will? What if you could turn them off like a light switch?
What kind of personal power do you believe you would have then?

"Mindset Is A Producer"
You might be thinking Mindset is just a filter. No. Mindset is much more than that. It is also a Producer: a creator of things. Mindset gives you the opportunity to create relationships, projects, and revenue at much higher levels than you may be imagining now.
Mindset as a Producer empowers.
Mindset as a Producer creates.
Mindset is your thinking and doing "software."
Starting with Mindset is essential. I have much more to teach you, but without the right Mindset you won't be able to use those other tools. I could give you, for instance, the most powerful sales techniques on the planet; however, without the right Mindset you would never use them.
You would never get into the situations where you could use those sales techniques.
You would never begin the conversations to use them in.
You would always be too afraid.

"Introducing *Mindset: Professional Edition*"
Now is the time to upgrade your Mindset...from whatever outdated version you've been running, that clearly has not been serving you, to the Professional Edition.
"Professional" means:
Knowing exactly where you are now and where you want to go
Your mind filled with a framework of new, supportive beliefs
Having a new definition of self that empowers you instead of keeping you frightened
Experiencing a new and larger definition of "a lot of money"
Understanding the new definition of your ideal client, so you can go get them.
I'm inviting you on a four week journey to become a greater version of yourself. To become empowered with the knowledge, beliefs, definitions, sense and value of self, and perfect client to work with...that will utterly transform your experience.
Imagine the thrill of sailing through the process of finding clients who value and appreciate you…
Imagine the exciting and rewarding result of finally being able to charge what you are truly worth…
Imagine the satisfaction of biting into new projects that genuinely get your creative engines going…
How different will your life be?
Private Facebook Group Included
To guide you with this transformation, I'll be getting us all in a private Facebook group. If you don't have a Facebook account, you can make one just for this program: you don't have to do anything else with it. I'll be providing worksheets, videos, and run a weekly webinar to share the next steps.
And I've done this before. In 2013 I ran a training group called Sales Judo, and the members loudly exclaimed how the Facebook group was one of the very best parts of the program. They could interact with me and the other members every day, and they loved it.
When questions came up, they had someone to ask. They knew people who were going through exactly the same things they were. They knew they weren't alone.
Since I want to keep MY energy concentrated to best help the most people, I'll be limiting the number of members of Mindset: Professional Edition to just ten people this time around. When we hit ten, I'll close this offer.
Personal 1-on-1 Coaching Call Included
Group coaching by itself can sometimes miss out on key points an individual may need to help them make the transformation. That's why I'll be giving each and every member a 1-on-1 coaching call with me. That will let us iron out any challenges you may be having, and personalize the method just for you. You won't always see this level of commitment in your growth from an expert, but to me it's vital that you get the results that are possible.
Of course, if you sit there and take no action then there's nothing anyone can do to help. So if you claim one of the ten seats, make sure you're committed. We don't have time for toe-testers.
Participatory Webinars Included
Every week I'll deliver fresh methods on how to make the shift from the Mindset you're in now to Mindset: Professional Edition. These will be about an hour, and include a Q&A session at the end.
They will be recorded. So if you can't make it, or want to review the content again later (and you should!) they will be available.
Consistent Process Included
I don't want to give too much away, but I am really excited about what we're about to do here...because I've done it myself at least four times in the past several years. Moving up the spiral to a new and better level of client, projects, and income is always fascinating!
I can, however, share with you we'll be starting with these important topics:
realizing why "taking what you can get" is simply drifting
uncovering limiting beliefs
understanding who you are now
knowing what is "a lot of money"
defining what your typical client looks like today.
If you were to simply stop there, I guarantee you would have so much new self-knowledge that you would already begin to think and act like a different person!
A more confident person.
A person who is stunningly more aware of what they want.
A person capable of charging more money than you are now.
The better version of Y-O-U.
Come join me in Mindset: Professional Edition, and experience the transformation to your better business self.
Remember, there are just ten total seats available.
We should talk about money now. It's always good to talk about money.
Let's imagine you're currently earning $2000 - $3000 a month. You're working with clients you don't always like, who don't always appreciate you, on projects you're not always excited about.
Through the process of this program, you should be able to easily make at least 50% more.
I can't make any income claims, of course. But really...an extra $1000 a month? That ought to be child's play—if you are following the methodology I give you.
That's an extra $12,000 a year.
If you're already making more than that, I will help you get past your current earnings plateau.
We're just goofing around here, with these numbers. I can tell you what I've earned, though:
Starting from $27 a client to $297 a client to $2000 a client to $15,000 and more.
And all stemming from Mindset. First a lower value one, and steadily increasing over the years to a higher value belief system.

"It's Time to Claim Your Mindset: Professional Edition Seat"
Remember, all action or lack thereof comes from how you feel about yourself: your Mindset.
The investment, which is a tax-deductible training expense by the way, for this four-week program is only $497.
That gets you the weekly webinars with the Q&A sessions, the recordings, the pdfs and other content I'll be sharing in the Facebook group, the interaction with me and the other members in the group, and the 1-on-1 personalized coaching session with me.
Compare it to the bump in revenue you can achieve with what you learn and apply in Mindset: Professional Edition. Roll it around. It's a lot for a little, isn't it.
The next group will be paying $3000 or more for their seats in this program. Right now I'm solely interested in changing the lives of 10 committed, excited people, and so I'm keeping the investment low.
We'll be starting the week of July 11th, unless the seats all sell out before then. Once everyone is in the Facebook group, I'll find out what the best day and time for the live webinar is for members.
This is a powerful opportunity for transformation for only a handful of lucky individuals. Will you be one of them? Claim your seat for the one-time investment of only $497 with this button: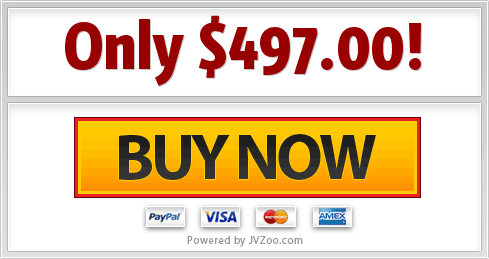 I look forward to seeing you there.
When you buy, please send me an email to jason (at) jasonkanigan (dot) com to ensure I can easily communicate with you.
I will send you an access email to the address associated with your Paypal account. If you use another for daily messaging, let me know in your email. Thank you!